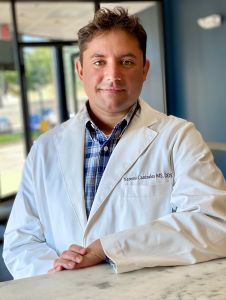 Yeremi Canizales, DDS, MS
I was originally born in Caracas, Venezuela, and my family and I immigrated to the United States in the fall of 1987. As a boy, my family instilled in me the importance of education, perseverance, integrity, respect and loyalty, among other values.
Fast forward thirty years and these same values continue to guide my actions and help me better serve my patients and community.
I attended Wheeling University, where I received my Bachelor of Science. I continued on to earn a master's in microbiology from Thomas Jefferson University. I graduated from the West Virginia University School of Dentistry in 2011. Since graduating from dental school, I have acquired additional training in areas of Invisalign®, BOTOX®, implant dentistry, full-mouth rehabilitation and obstructive sleep apnea.
I am proud to say that, over the years, we have helped many patients achieve their oral health and aesthetic goals. It is my hope that we can be of service to you!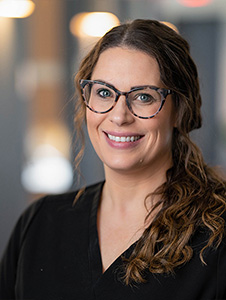 Amanda McPherson, DDS, MS
I am so excited about being a part of the team at Severn River Dental Health Center. I feel so amazingly blessed to have found a profession that I love and that I can share that passion with my staff and my patients. I really believe that, along with Dr. Yeremi (my hubby) and our awesome staff, we are changing the way that people experience dentistry.
Whether I am just keeping my patients healthy or helping them create a new, comfortable smile, it is truly a privilege to serve this community and all of the wonderful people of Severna Park and the surrounding area. I have been practicing here for over five years now, but I am originally from the Northern Panhandle of West Virginia.
I met my husband, Yeremi, during my first year of college and spent many years visiting Maryland. I always knew it was where I wanted to settle down, work and raise my family. When I am not providing my favorite treatments, such as custom dentures or oral appliances for sleep apnea, I am home enjoying quality time with my beautiful children — Genevieve and Graynger.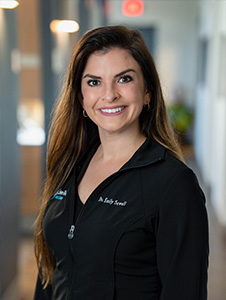 Dr. Emily Sewell, originally from Scranton, Pennsylvania, graduated summa cum laude with a Bachelor of Science from the University of Scranton. She earned her Doctor of Dental Surgery and graduated magna cum laude, third in her class, from the University of Maryland School of Dentistry. She is currently an active member of the Academy of General Dentistry, and the American Academy of Cosmetic Dentistry. Dr. Sewell provides her patients with the latest technology. She has been extensively trained in digital dentistry, BOTOX treatments and Invisalign, and she is expanding her dental knowledge every day.
Outside her professional activities, Dr. Sewell enjoys visiting national parks, golfing and shopping. She resides in Baltimore with her family, Chris and Jinx.
Fun fact: Dr. Sewell has visited over 50 National Historic Sites and Parks across the country; her favorite site is The Hermitage, Andrew Jackson's estate in Nashville, Tennessee. She even got lost in the Mojave National Preserve without cell phone service for several hours.