When you visit Severn River Dental Health Center, you can be confident that your smile is in great hands! Our team members are laid-back, but they will put years of experience to work helping our dentists create your dream smile. You will find empathetic people who will make the effort to hear you, understand your concerns and goals, and answer your questions. Our team members speak English and Spanish to ensure that everyone feels welcome at our office. You can meet our team members below and, better still, meet them in person when you call 410-647-4094 for your dental appointment in Severna Park, Maryland.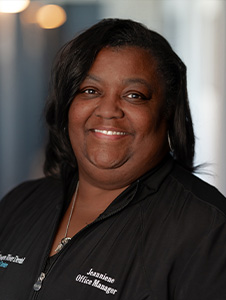 Jeanniene has been in dental management for over 10 years and joined Severn River Dental Health Center in February 2022. She loves how the team is like a family and cares about delivering quality care to our patients. As the office manager, she is considered the team quarterback: she ensures that the front desk runs smoothly and that there is always a positive work environment for the team through training and open communication.
Jeanniene is a proud marine and navy mom. She has three grandchildren with another on the way. In her free time, she enjoys food, wine, word games and traveling. She is also an adrenaline junkie who enjoys sports and adventurous activities.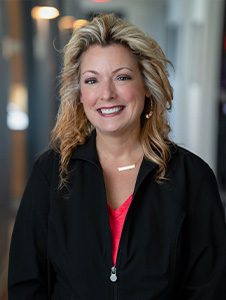 Deanna
Patient Care Coordinator
Born and raised in southern West Virginia, Deanna attended Marshall University and Winfield Technical School, where she received her dental assisting training. She moved to Maryland in 2003, where she met the man she would marry, and has one daughter. Deanna has over 10 years of experience in the dental field.
Fun fact: Despite being from West Virginia, DeeDee has never chewed tobacco or eaten squirrel gravy, and she still has all of her own teeth!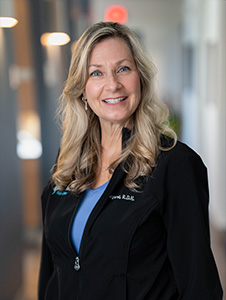 Margaret
Registered Dental Hygienist
Margaret graduated with a Bachelor of Science in dental hygiene from the University of Maryland School of Dentistry. She was previously a certified dental assistant. Margaret lives in Severna Park with her husband, four children and four cats. She is an avid Washington Capitals hockey fan.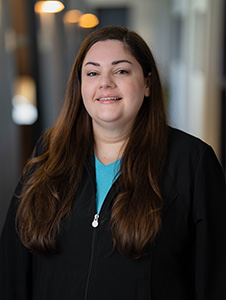 Stacy
Registered Dental Hygienist
Stacy has been in the dental field for over 15 years and was formerly a dental assistant before going to dental hygiene school. She graduated from the Community College of Baltimore in 2020 before eventually joining Severn River Dental Health Center in June 2022. She enjoys being part of a team that feels like a family, and she appreciates how everyone works together and supports one another. She has a husband, a son and five cats.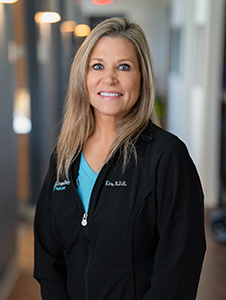 Tracy
Registered Dental Hygienist
Tracy, a Maryland native, attended the University of Maryland, Baltimore County and obtained her degree in dental hygiene from the Community College of Baltimore County. She has been a hygienist for over 20 years and is an active member of the Seattle Study Club® for dental hygiene. In her spare time, Tracy likes to refurbish furniture, watch her grandchild and spend time with her kids.
Fun fact: Tracy loves to travel on Florida's Gulf Coast.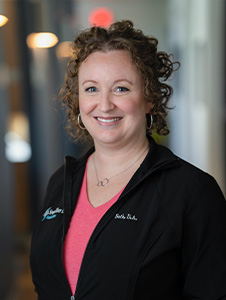 Beth
Certified Dental Assistant
Beth, an eastern shore native, is a dental assistant who has been working at Severn River Dental Health Center for over three years. Previously, she worked in physical therapy for 10 years. Her favorite part of her job is the patients she gets to work with. She lives in Severna Park with her husband and two cats. In her spare time, she enjoys going to the movies, bike riding and traveling.
Fun fact: Beth is a horoscope enthusiast.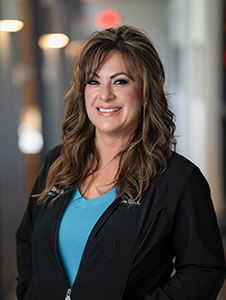 Mayra
Certified Dental Assistant
Mayra has been a qualified dental assistant for over 20 years. She is originally from Guatemala and speaks fluent Spanish — Habla Español! She started her dental career with 10 years in endodontics before moving into general dentistry. She lives in Pasadena with her husband, three children and four dogs. Family time is everything.
Fun fact: Mayra has rescued two sets of squirrels, raised them, and returned them to the wild.